No Preservatives
No Preservatives

No Artificial Colours
No Artificial Colours
ImmuGuard Junior with Probiotics
8885004455139
15g x 30 jelly sticks
(15g x 30 jelly sticks)
123.92
VIP (Buy 1 Save 20%)
RM123.92
RM123.92
VIP (Buy 2 Up Save 25%)
RM116.18
RM116.18
VIP Use Code: DEC12
LAC | GNC Health Supplement Buy 1 Free 1 Add [2] to cart
Usual Price
Only applicable for LAC & GNC Health Supplement
Limited 1 set per VIP
Same Item Only
VIP Use Code: DEC22
[1st] item at 30% off, [2nd] items at 40% off, [3rd] items at 50% off
Usual Price
Storewide Health Supplement
Limited 2 sets per VIP
1 set per trasactions only
Check availability at retail store
Local Delivery
LOCAL DELIVERY WITHIN Malaysia
Free local delivery for orders above RM200 within Malaysia.
Delivery cost is incurred to the order(s) with value less than RM200*. The charges as below:

| Region | First kg (RM) | Following kg (RM) |
| --- | --- | --- |
| West Malaysia | 7.5 | 1 |
| East Malaysia | 15 | 13 |


* Note: Protein products are excluded from Free Delivery terms.
Delivery timings are between 9am and 6pm. Mondays to Fridays and 9am to 12pm on Saturdays(excluding Public Holidays).
Product Description
Features
Immune-supporting jelly with vitamin C, E, zinc and Grape Seed Extract to promote immune health.
Providing more than 300 million probiotics per sticks including L.casei, L.Johnsonii, L.acidophillus, B.Longum to boost respiratory and gastrointestinal health.
Great tasting lychee flavor
No added preservatives, artificial color and additives.

Benefits
Strengthen immune system
Reduce risks of common infections, e.g: cold/ flu and coughs.
Speeds up recovery hence enable children to return to their daily routine, eg: school and play.
Promote optimal digestion
Reduce frequency of stomach discomfort, e.g: stomachache, diarrhea, constipation, bloating, poor digestive.
Better nutrients absorption for overall wellbeing, energy support and improving appetite especially for picky eater.
LAC ImmunoGuard Junior is recommended to be taken daily after meals by children 3 - 12 years old. Serving suggestion:
Age 3 - 6 : 1 stick daily
Age 7- 12 : 2 sticks daily
---
Ingredients:
Grape Seed Extract, Rice Essence, Zinc Gluconate, Vitamin E (50%), Sodium Ascorbate, Lactobacillus Johnsonii, Lactobacillus Acidophilus, Bifidobacterium Longum, Lactobacillus Casei, Water, Sorbitol, Lychee Juice Concentrate, Xanthan Gum, Locust Bean Gum, Konjac Powder, Sodium Citrate, Flavour, Malic Acid, Citric Acid, Sucralose.

Contains acidity regulator and stabilizer as permitted food conditioners and contains permitted flavouring substances

No Preservatives, no artificial colors, no additives


Storage:
Store in a cool, dry place away from direct sunlight.
---
Stay Inspired with Health Trends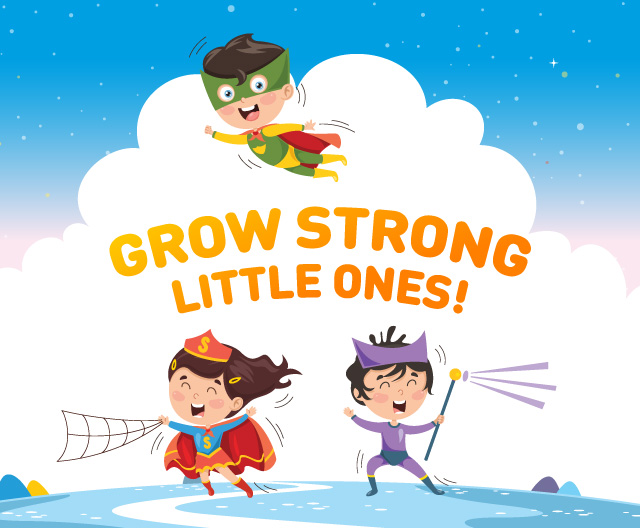 Grow Strong, Little Ones!
Build a strong foundation for children by providing them with all the nourishment they need!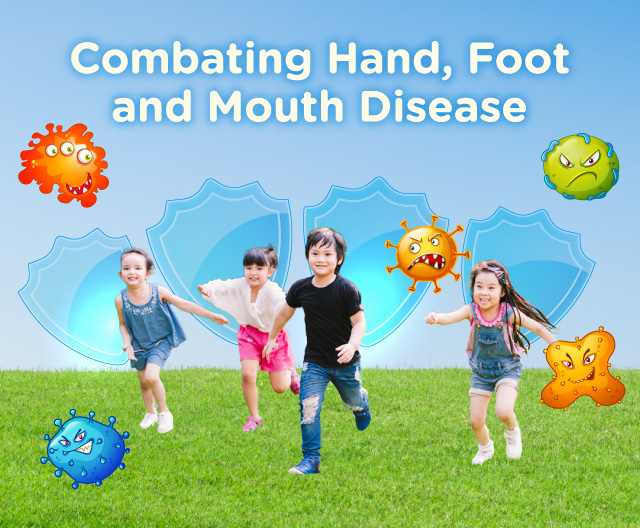 Dealing with Hand, Food and Mouth Disease (HFMD)
Here are 7 useful tips to protect your child against HFMD.
Specially Selected For You