No Preservatives
No Preservatives

No Artificial Flavours
No Artificial Flavours

No Artificial Colours
No Artificial Colours
Neuro Protect
8885004455733
1.5g x 30 Sticks
(1.5g x 30 Sticks)
399.92
VIP (Buy 1 Save 20%)
RM399.92
RM399.92
VIP (Buy 2 Up Save 25%)
RM374.93
RM374.93
VIP Use: AUG8 | 30% off for 1st & 2nd Item, 50% off for 3rd & 4th Item |
Usual Price
Limited 1 set per VIP
Buy 1st & 2nd Item get 30% off
Buy 3rd & 4th Item get 50% off
VIP FREE LAC Crossbody Bag with Min spend RM799
Limited to 1 per VIP
VIP PWP Top 50 LAC Supplement 50% off for 2 with RM399 min spend.
Check availability at retail store
Local Delivery
LOCAL DELIVERY WITHIN Malaysia
Free local delivery for orders above RM200 within Malaysia.
Delivery cost is incurred to the order(s) with value less than RM200*. The charges as below:

| Region | First kg (RM) | Following kg (RM) |
| --- | --- | --- |
| West Malaysia | 7.5 | 1 |
| East Malaysia | 15 | 13 |


* Note: Protein products are excluded from Free Delivery terms.
Delivery timings are between 9am and 6pm. Mondays to Fridays and 9am to 12pm on Saturdays(excluding Public Holidays).
Product Overview
Servings per Container
30
Product Description
Features
Hokkaido Scallop extract that provides Plasmalogen. Scallop Plasmalogen is closest to plasmalogen found in human brain & nerves
Plasmalogen promote optimal brain functions, and reduce symptoms of Alzheimer's Disease/ dementia
Complement very well with other brain supplements, e.g. LAC BSpeed & GNC HP Standardized Ginkgo Biloba
What is Plasmalogen?
➢ Phospholipids in brain cell membrane – important for nerve transmission & brain functions
➢ When Plasmalogen level in the brain is low, the brain becomes fatigue easily. Healthy Plasmalogen level benefits brain endurance
➢ High Plasmalogen level protects brain cells from oxidation & cell death by 'sacrificing' itself (oxidized in place of brain cells)
No Preservatives, Artificial flavors and Artificial Sweeteners
Benefits
Fight brain fatigue caused by prolonged stress
Clearer mind and able to focus on work/ daily tasks
Boost energy level, not easily to feel mentally exhausted.
Preserve brain health as plasmalogen is oxidized in place of actual brain cells during degeneration
Prevent age-related brain degeneration, so brain function is maintained
Promote production of new nerve cells & reduce formation of damaging protein plaque in the brain
Lower risk of Alzheimer's Disease/ dementia among elderly.
For depressive mood management
Maintain healthy mood and cheerfulness
Take 1 stick daily with water or your favourite beverage.
| | |
| --- | --- |
| Serving Size: | 1.5g per stick |
| Serving Per Box: | 30 |
Per 100g
Per Serving
Energy
390 kcal
6 kcal
Far
0 g
0 g
Carbohydrate
97.4 g
1.5 g
Total Sugars
0.6 g
0 g
Protein
0 g
0 g
Sodium
2 mg
0 mg

Contains

Japanese Scallop Extract

20.01mg
Ingredients:
Inulin, Maltitol, Japanase Scallop Extract

Excessive use can have laxative effect.
Storage
Store in a cool dry place, below 30oC.
Avoid direct sunlight. Keep out of reach of children.
---
Stay Inspired with Health Trends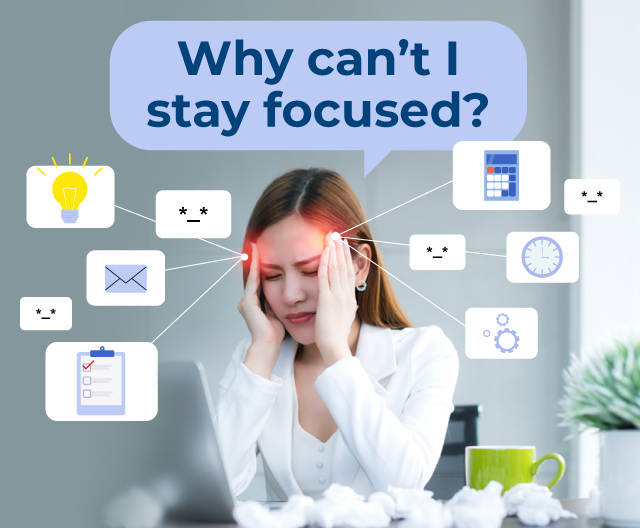 Losing focus with age?
8 tips to regain your concentration and get things done in a timely manner!
Specially Selected For You