No Artificial Colours
No Artificial Colours

No Preservatives
No Preservatives

FullCal®
null
3g x 60 sticks
(3g x 60 sticks)
215.92
VIP (Buy 1 Save 20%)
RM215.92
RM215.92
VIP (Buy 2 Up Save 25%)
RM202.43
RM202.43
VIP Use Code: DEC12
LAC | GNC Health Supplement Buy 1 Free 1 Add [2] to cart
Usual Price
Only applicable for LAC & GNC Health Supplement
Limited 1 set per VIP
Same Item Only
VIP Use Code: CAL12
Buy 2 Free 2 (Based on Usual Price, Add [4] to cart, Limited to [2]sets)
Same Item Only
Check availability at retail store
Local Delivery
LOCAL DELIVERY WITHIN Malaysia
Free local delivery for orders above RM200 within Malaysia.
Delivery cost is incurred to the order(s) with value less than RM200*. The charges as below:

| Region | First kg (RM) | Following kg (RM) |
| --- | --- | --- |
| West Malaysia | 7.5 | 1 |
| East Malaysia | 15 | 13 |


* Note: Protein products are excluded from Free Delivery terms.
Delivery timings are between 9am and 6pm. Mondays to Fridays and 9am to 12pm on Saturdays(excluding Public Holidays).
Product Description
Features
Fast-Acting Calcium Citrate new & improved formula:
2:1 Optimal Calcium Magnesium ratio (250mg Cal: 125mg Mg)
Contains co-nutrients – Vitamin D3, C & E
Added with fish collagen to help in bone building
No preservatives and artificial colours, Gluten Free
Great lemon flavor that melts in mouth
Individual sachet
Convenient
Suitable for individuals who have difficulty in swallowing pill
Benefits
Promote overall skeletal health
Strengthen bones and teeth
Lower risk of osteoporosis and bone fracture
Support nerve and muscle function
Essential for healthy muscle contraction
Promote healthy nerve function
Take 1 stick on its own, with water or your favourite beverage, 3 to 4 times daily.
Serving Size : 3g
Servings Per Box : 60
| | | |
| --- | --- | --- |
| | Amount Per Serving | %Daily Value |
| Enegry | 8kcal | 278kcal |
| Protein | 0.1g | 2.8g |
| Fat | 0.0g | 0.2g |
| Carbohydrate | 2.0g | 66.3g |
| Total Sugars | 0.7g | 23.3g |
| Calcium | 250.0mg | 8333.3mg |
| Magnesium | 125.0mg | 4166.7mg |
| Vitamin C | 20.0mg | 666.7mg |
| Vitamin D3 | 1.3mcg | 41.7mcg |
| Vitamin E | 4.5mg | 150mg |
| Sodium | 0.6mg | 18.5mg |
Ingredients: Calcium Citrate, Sucrose, Erythritol, Magnesium Oxide, Lemon Juice, Fructooligosaccharide, Trehalose, Lemon Juice Powder, Silicon Dioxide, Collagen (fish), Vitamin C, Citric Acid, Vitamin E, Lemon Flavor, Vitamin D3, Peppermint Flavor.
Contains acidity regulator and anticaking agent as permitted food conditioner. Contains permitted flavouring substances. All additives are of plant or synthetic origin. Excessive use can have a laxative effect.
Storage
Store in a cool dry place below 30°C. Avoid direct sunlight.
It is important to maintain optimal daily calcium intake. Your body loses calcium on an ongoing basis through skin, sweat, urine and faeces. If your daily calcium intake is not met, your body draws calcium from its bones to maintain bodily processes.

This can cause brittle bones and muscle weakness symptoms such as cramps, numbness, tooth decay, fatigue, and irritability.
Furthermore, calcium itself is not enough! You need other bone building nutrients such as magnesium, vitamin D, and collagen to maximize calcium absorption and utilization, as well as support vital bodily functions such as muscle contractions and nerve function.

LAC FullCal® is a Highly Assimilable Calcium Citrate Formula specially developed in the optimum calcium to magnesium ratio of 2:1, to promote absorption and metabolism of calcium.

Maximise calcium's best benefits for yourbody with LAC FullCal® today!
---
Stay Inspired with Health Trends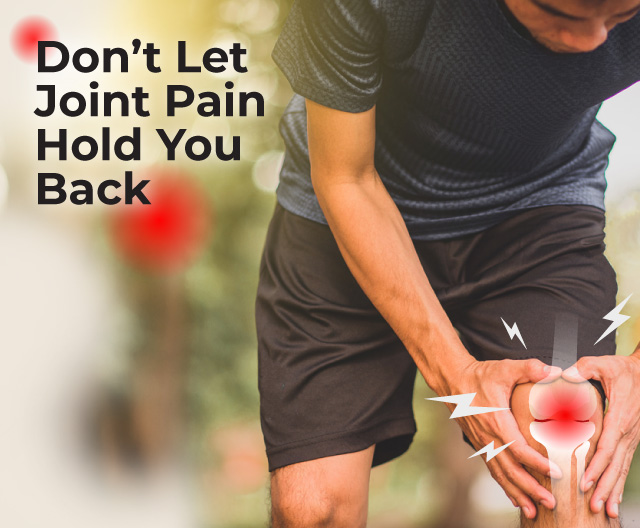 Don't Let Joint Pain Hold You Back
Working out too hard? Here are some fitness tips to prevent overuse injuries.
Specially Selected For You